March 20, 2018
Accessories
Just a month ago, Samsung introduced a solid-state drive with a record capacity of 30.72 TB. And then, a month later, a new record holder appeared. SSD Nimbus Data ExaDrive DC100 has a capacity of 100 TB. However, unlike the 2.5-inch Samsung model, this novelty is made in a 3.5-inch form factor.
The solid-state drive Nimbus Data ExaDrive DC100 is designed for use in data centers. However, it uses the SATA interface, so that the device can be used and desktop systems. If the budget allows. The novelty is based on 3D NAND flash memory chips. The maximum speed of reading and writing data is stated at 500 MB / s, and the number of I / O operations for random read and write operations reaches 100,000. One 100 TB storage can hold 20,000 films in HD resolution, 20 million songs or full archive of 2 thousand iPhone smartphones. A server rack based on such drives will be able to accommodate 100 PB of data. The device is provided with a 5-year manufacturer's warranty.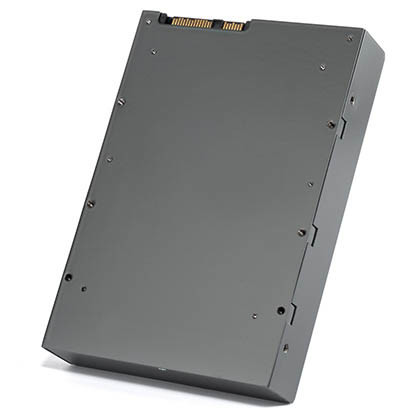 The new Nimbus Data ExaDrive DC100 solid-state drive will enter the market in the summer. Customers will be able to use models with capacities of 50 and 100 TB. Their prices are not specified yet. Some customers have already begun to receive samples for testing.
Source: The Verge